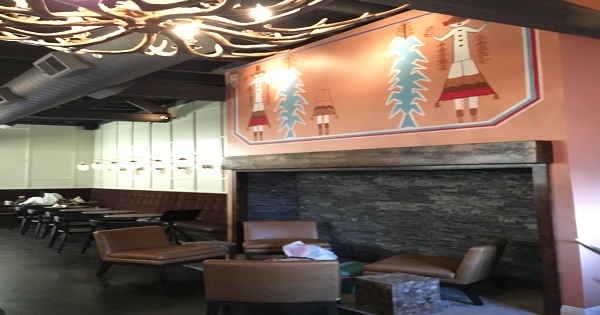 The Shining Themed Horror Bar
There are a lot of interesting things that can be found in the state of Ohio. There are haunted mansions and even a haunted castle with a pretty interesting history behind it. But did you know that Ohio is also home to a pub themed after Stephen King's "The Shining"? Located in Cincinnati, Ohio, The Overlook Lodge is every Shining fan's dream location. If it's an iconic part of the movie, chances are they will have it at the Overlook Lodge.
The bar's food and drinks are all movie-related, and they even have fresh popcorn ready to eat. Don't forget about the holidays, that's when the bar goes into overdrive and throws some awesome events.
The Overlook Lodge at Christmas Time!
If you're looking for people in full costumes or Jack Torrance running around with an ax, you're in the wrong place. But what you will find is a ton of movie memorabilia and things that will make you feel like you're actually inside the dining area of the overlook hotel.
Check out the bar scene from Stephen King's The Shining.
Video Source – NewsAndMovieRadio
Want to visit the Overlook Lodge? Check out their site here > Overlook Lodge
Check out our shirts, hoodies, tanks, and more at our store here >> STRANGEANDCREEPY
Have something you think we should check out our write-up about it? Send us your ideas to strangeandcreepy1@gmail.com or leave a comment in our comment section below.