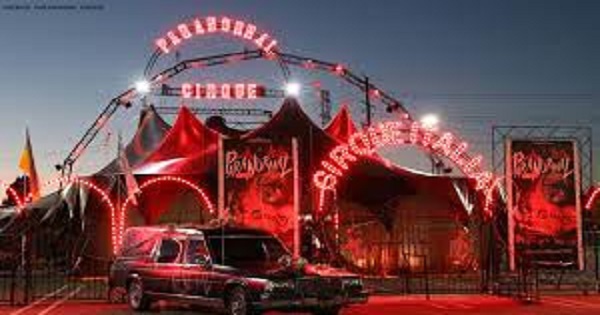 The Adult Themed Horror Circus
For those of you who haven't heard about the adult horror-themed circus Paranormal Cirque, you're in for a treat. The horror circus troupe isn't your normal under the big top type of experience. This goes far beyond the normal clowns and juggling acts. You'll find creepy illusions, magicians, freaks, mystical themes, and much more. They pretty much push the boundaries of sanity.
The show mixes some pretty intense themes that not only prey on your vision but your other senses. You'll feel your heart beating faster as soon as you get inside of the show. That feeling won't stop until you're probably in your car on your way home. Paranormal Cirque is an interpretation of a dream-like state, where the characters show their true skill of misdirection and mastery. Check out some of the videos of past shows below and let us know what you think.
Check out their promo clip and a sneak peek at what you could expect to see.
Video Source – Corporate Email
The Adult Themed Horror Circus
Due to the pandemic, they won't be having as many shows as they would like. However, if you're lucky enough to be in Florida or Georgia in March, you might just be able to get to a show. The show is for 17 and up and you must have a photo id. Once again this isn't the type of show you would want to take your small children to. It's more of a haunted house meets a freak show with magicians and all kinds of stuff mixed in.
Check out our shirts, hoodies, tanks, and more at our store here >> STRANGEANDCREEPY
Do you have a cool idea for us to showcase? Know somewhere strange to stay the night or that you think we should look into? Have a creepy awesome service or strange carnival/tour you think we should write about? Want us to showcase your talent, pictures, or videos? Send us an email to Strangeandcreepy1@gmail.com.