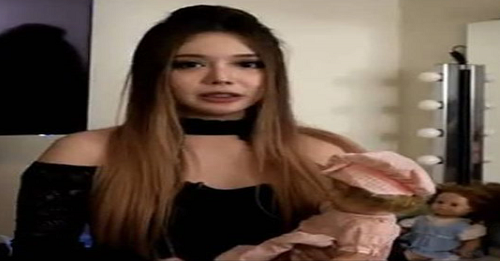 The Witch Who Does Spells Online
It's not every day we find someone especially a witch who makes more than $20,000 online doing spells. But in this day and age, with a little hard work and the right system in place, anything is possible. Witches have come a long way from being persecuted and cast out. Now with the advent of so many social media outlets, it's a lot easier to gain a large following. Bambi a 28-year-old from Singapore says this didn't start up one day as some random idea, it was more of a calling.
Video Source – AsiaOne
The At Home Witch
Bambi didn't start out as a witch, she was actually an English tuition teacher, but after some time she felt like it wasn't the right path for her. She ended up getting into tarot card reading services in Carousell. The venture made her some pretty decent money, around 10 grand in the first month. She ended up branching out into reiki and chakra healing, helping both people and animals. After some time, she ended up branching out into witchcraft. That venture ended up making her upwards of $30,000 a month.
Since Bambi was a child she can recall encounters with otherworldly beings or shadow figures. She said it runs in her family since her grandmother and mother also said they had similar experiences. Her online shop has around 30 spells, some for protection, others for love, and some for money. The key to her spells is intention and energy. Those looking for money can't just make a wish or a spell for money, they have to diversify and work for it.
Do you have an idea or something for us to showcase? Know somewhere strange to stay the night or that you think we should look into? Have a creepy awesome service or strange carnival/tour you think we should write about? Want us to showcase your talent, pictures, or videos? Leave a comment below!