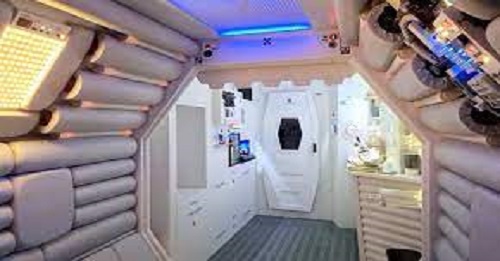 The Nostromo Museum
One Alien fan took his love for the Ridley Scott movie to a whole new height by turning his apartment into a replica of the iconic Nostromo ship. The fan that goes by the name of Luis Nostromo showcased his own personal Alien museum that he created in his own apartment. The apartment looks like it's the real deal, I can only imagine what his landlord thinks.
Check out the video below!

Video Source – Luis Nostromo
Alien Nostromo Replica
You saw highlights all his collectibles and things that make up the self-made museum. This isn't the only thing he wants to do, Luis wants to get donations so he can keep growing the museum and make it into something much more. He wants to grow the museum into various sections of the franchise. Each room or area will reflect a certain movie. His hope is that he can get some of the past people from the movies to jump on board with his project.
I don't know about you all, but this would take a lot of time and patience that I know I don't have. This is the definition of a super fan. Would you do something like this, or do you know someone who is an extreme fan?
Do you have an idea or something for us to showcase? Know somewhere strange to stay the night or that you think we should look into? Have a creepy awesome service or strange carnival/tour you think we should write about? Want us to showcase your talent, pictures, or videos? Leave a comment below!