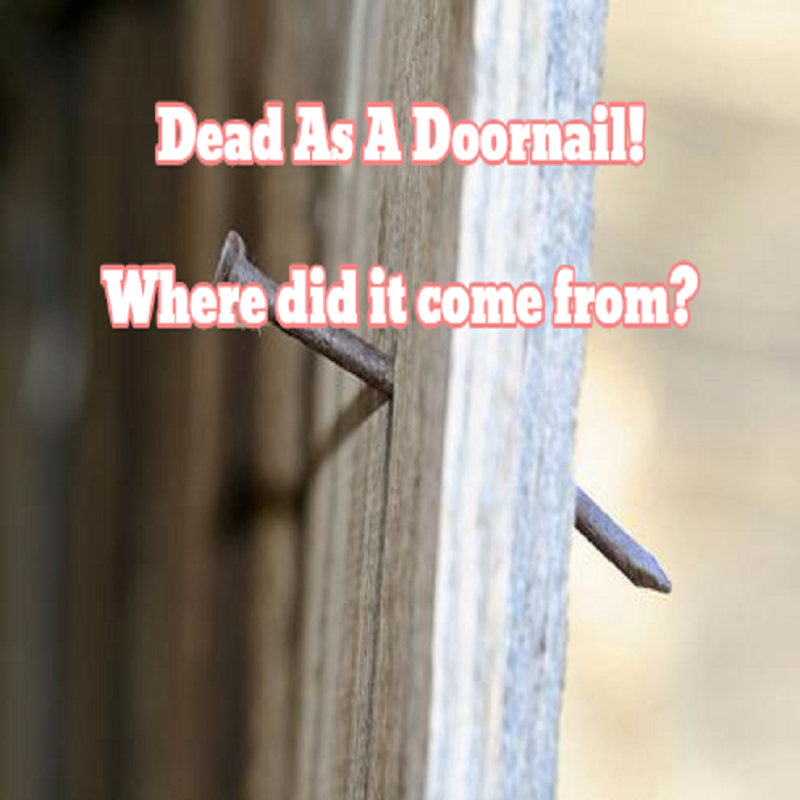 Dead As A Doornail
What's the first thing that you can think of when you think of the word nail? The thing on your hands and feet, or maybe some fake press on nails right? Then again who knows what you may be thinking, but what about the phrase "dead as a doornail"?
Did you ever think about where this term actually came from?
I know we've all heard someone use this phrase at one time or another, heck we might have used it in the past. But when you did use it, did you ever stop and think about its origins?
Probably not…
All of the phrases that we use stem from something, most of the time we associate them with something that we THINK they mean, but most of the time they mean something totally different, in this case it's not that different.
How so?
check it out
DID YOU KNOW WHERE THIS TERM CAME FROM?
BE SURE TO SUBSCRIBE TO OUR EMAIL LIST
CHECK OUT THE WORLDS FIRST ROBOTIC HOTEL >>>>> ROBOT HOTEL