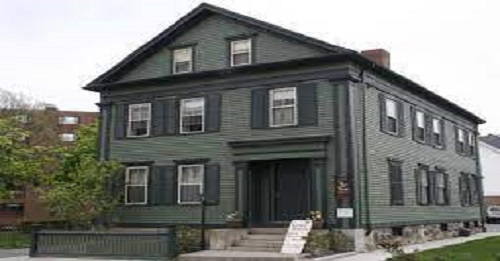 The Lizzie Borden Inn New Owners
The Lizzie Borden Bed and Breakfast Museum isn't your average bed and breakfast museum. On a hot morning in August of 1892, businessman Andre Jackson Borden and his wife Abby were brutally murdered with an ax. It was said their daughter Lizzie was the one who committed the crimes, but eventually, she was acquitted. Ever since then, the house has been a hotbed for paranormal activity. For years on end, the location has been on a routine of guided tours and sleepovers. Now the new owner, Lance Zall wants to kick up a notch and make it an even crazier experience.
Until recently, visitors would either take a tour and spend a night then visit the gift shop and leave. Zal stated "It's been one dimensional. I want to add four and five dimensions," he wants to bring more tourism to the city by utilizing the Borden Bed and Breakfast. He wants to add a ghost tour to the whole experience that will take at least an hour to complete. The one-mile look will take you around the downtown district to haunted locations.
As far as the museum, he wants to do some renovations to make it look more like it did the past. He also wants to hire some more guides and a full time manager. There will also be changes to the gift shop and the parking area. The entire house will get an uplift and he hopes the changes will bring more tourists to the house and to the city in general. One thing he wants to add is an online experience where you can partake in a murder mystery. He also wants to have an app where you can download it and go through some creepy experiences.
Check out this video we found on the Lizzie Borden Bed Inn and let us know your thoughts.
Video Source – Exploring With Josh
Do you have an idea or something for us to showcase? Know somewhere strange to stay the night or that you think we should look into? Have a creepy awesome service or strange carnival/tour you think we should write about? Want us to showcase your talent, pictures, or videos? Leave a comment below!