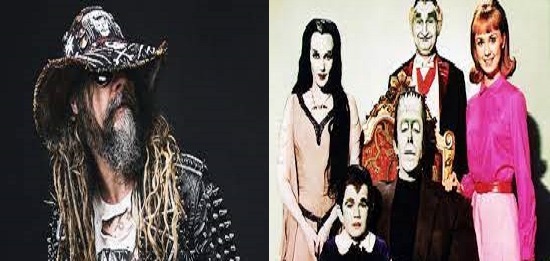 Rob Zombie Munsters Movie
Rob Zombie has reportedly been hired by Universal to direct the new "The Munsters" movie based on the classic sitcom. Sheri Moon Zombie will be playing the part of Lily Munster. The new movie adaptation will be produced in Budapest as early as May. So far there are a lot of rumors surrounding the project. Yet nothing has been confirmed, but I do know horror fans are excited for this one.
Rob Zombie noted that he called upon people he's worked within the past to play the main roles in the Munsters movie. Rumored to play Herman is Jeff Daniel Phillips who is the star from Lords of Salem and 3 from Hell. Richard Brake and Daniel Roebuck have also been cast but it's not sure what parts they will play as of yet. One casting choice that has people excited is Cassandra Peterson better known as (Elvira, Mistress of the Dark).
Is Rob Zombie a Good Fit?
Some are a bit nervous since his movies are known for being very vulgar and extremely violent. However, he has a great appreciation for The Munsters and is a huge fan. Even Howard Stern said he was a Munster's Superfan and that he would be a perfect choice. There are those still that think it will be an odd choice for a director. However, we will have to wait and see what comes about with this project
Video Source – Fantasy Films
Video Source – WeWatchedAMovie
So what are your thoughts on this? Do you think he will make the movie too dark and twisted, or will it be something that the original fans would be proud of? We saw what he did to Halloween, and I have to admit I liked it, it was different but good. What do you all think about this, do you think it will be good?
Do you have an idea or something for us to showcase? Know somewhere strange to stay the night or that you think we should look into? Have a creepy awesome service or strange carnival/tour you think we should write about? Want us to showcase your talent, pictures, or videos? Leave a comment below!