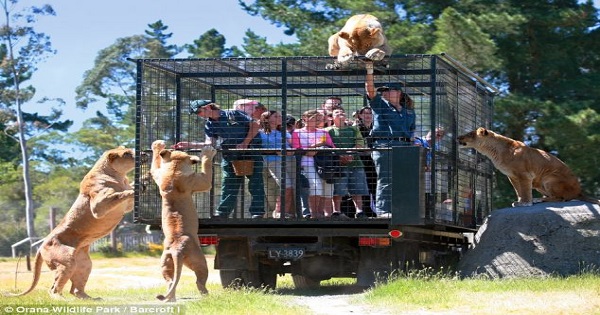 The Zoo Where The Animals Roam Free

Caged Rides Around The Zoo

There aren't many zoo's in the world that do this, but China's Lehe Ledu zoo in Chongqing City is the place to go if you want to be locked in a cage and see the animals roam free. Visitors at the zoo ride in caged cars and go around the zoo to different exhibits and see the animals up close and personal. The visitors are there to see the animals but I don't think it's the same thing for some of these animals.
They think it's DINNER TIME!
It seems to be an experience like no other, I wonder how many accidents they've had and if they haven't had any, would you think this would be a good idea for other zoos to follow?
Check out the videos below and let us know what you think!
Video Source – HotOddity
Video Source – Fariha Adini