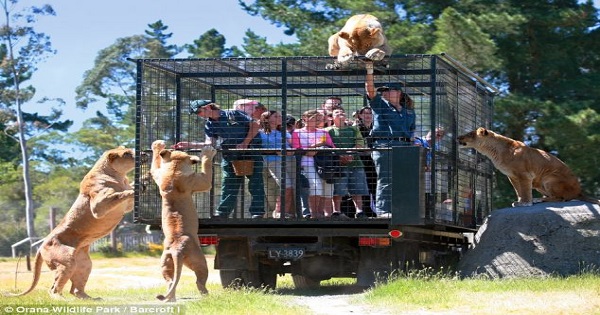 The Zoo Where The Animals Roam Free
There aren't many zoo's in the world that do this, but China's Lehe Ledu zoo in Chongqing City is the place to go if you want to be locked in a cage and see the animals roam free. Visitors at the zoo ride in caged cars and go around the zoo to different exhibits and see the animals up close and personal. The visitors are there to see the animals but I don't think it's the same thing for some of these animals.
They think it's DINNER TIME! 
Video Source – HotOddity
The Zoo Where People Are Caged
It's great to see a place where the animals can somewhat roam free without having any chance of being poached. I know sooner or later this is the only way we will be able to see animals of this kind which is sad. I'm sure other sanctuaries and other habitat-type locations may do something similar to this in the future. I would hate to be on a ride and have it break down mid-ride, would you?
Video Source – Fariha Adini