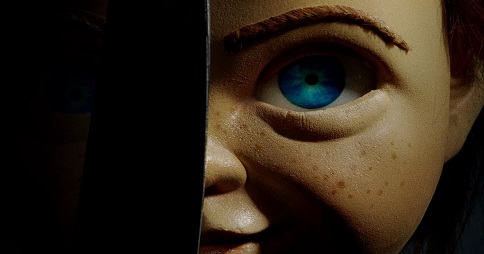 The Child's Play Teaser Ad Launched, A New Advanced Chucky?
So while many fans are torn between whether to embrace or hate the fact that there's going to be a new Child's Play coming out this year. People have been speculating as to what changes will actually take place in the movie, but one thing is for sure….
Chucky is coming back!
But some people are pointing out a few problems with it ever since the new teaser trailer popped up, will this Chucky be more of a Terminator rather than the classic Chucky most of us horror fans have come to love and hate?
Orion pictures is stepping on the gas on its pr campaigns within this new horror world. Take a look at the trailer that features "Kaslan Corporation" and its CEO Henry Kaslan featuring their "promo video" for their companies newest product line…. THE BUDDI DOLL!
From the trailer it seems that the old story has been completely thrown out and has been replaced with a new "A.I" advanced tech one. It seems as if the film is going completely in a new direction, but will it work?
Only time will tell…
What are your thoughts on this trailer?
Are you excited for the full trailer coming soon? Let us know your thoughts!